thanks for your interest on my request
these are additional pictures of the same coin, hope there would been useful.
weight : 26,80 gr
diameter : 39 mm
thickness : 02 mm
metal : silver ( not sure 900%o , surely below that level )
coin is no magnetic.
there are 2 overlaps opposed at 180 degrees on the edge.
remarks : the coin has been washed by citron juice and water, that's why some traces of cleaning can bee easily remarked.
the crown on the right column in the coin reverse is looking partially "erased" as you can see ,
either the details of the date 1770 and waves seem partially damaged ;
this gives me doubts about possible forgery !
some forums gave me opposite opinions about : most of Americans say it's fake ; most of Spanish say it's genuine ?
examined in hands by Moroccan jewelers, they said authentic and offered good prices to buy it.
thank you very much.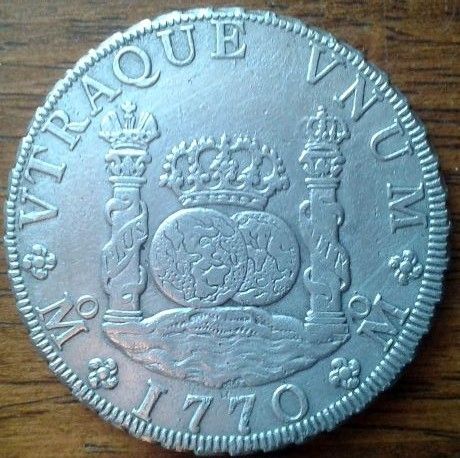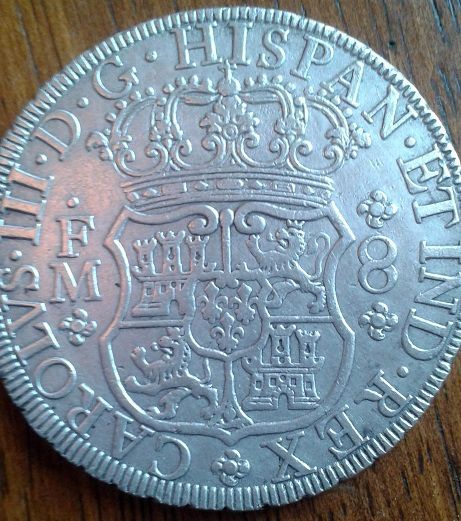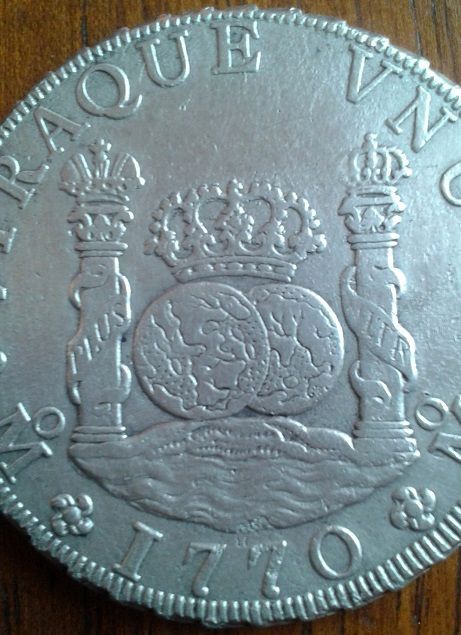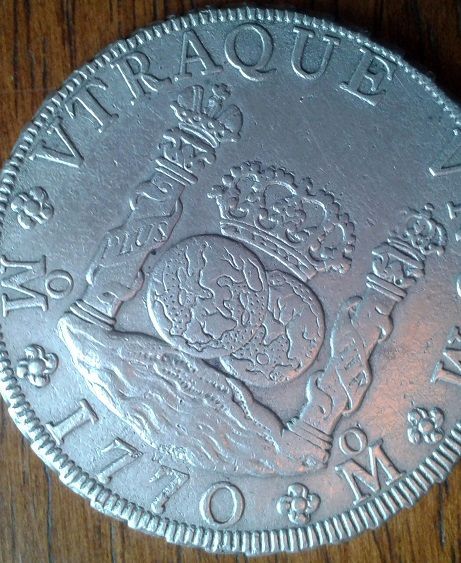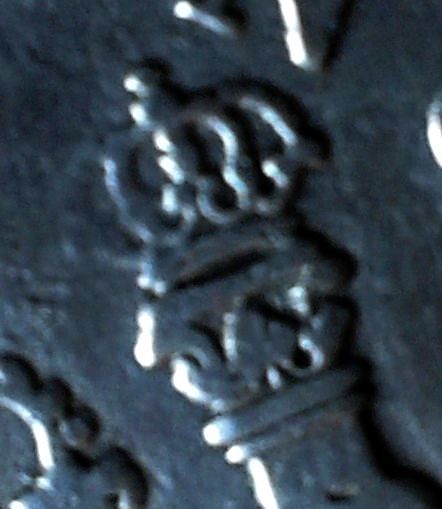 this is the coin look before cleaning, patina is apparent especially between letters and numbers :